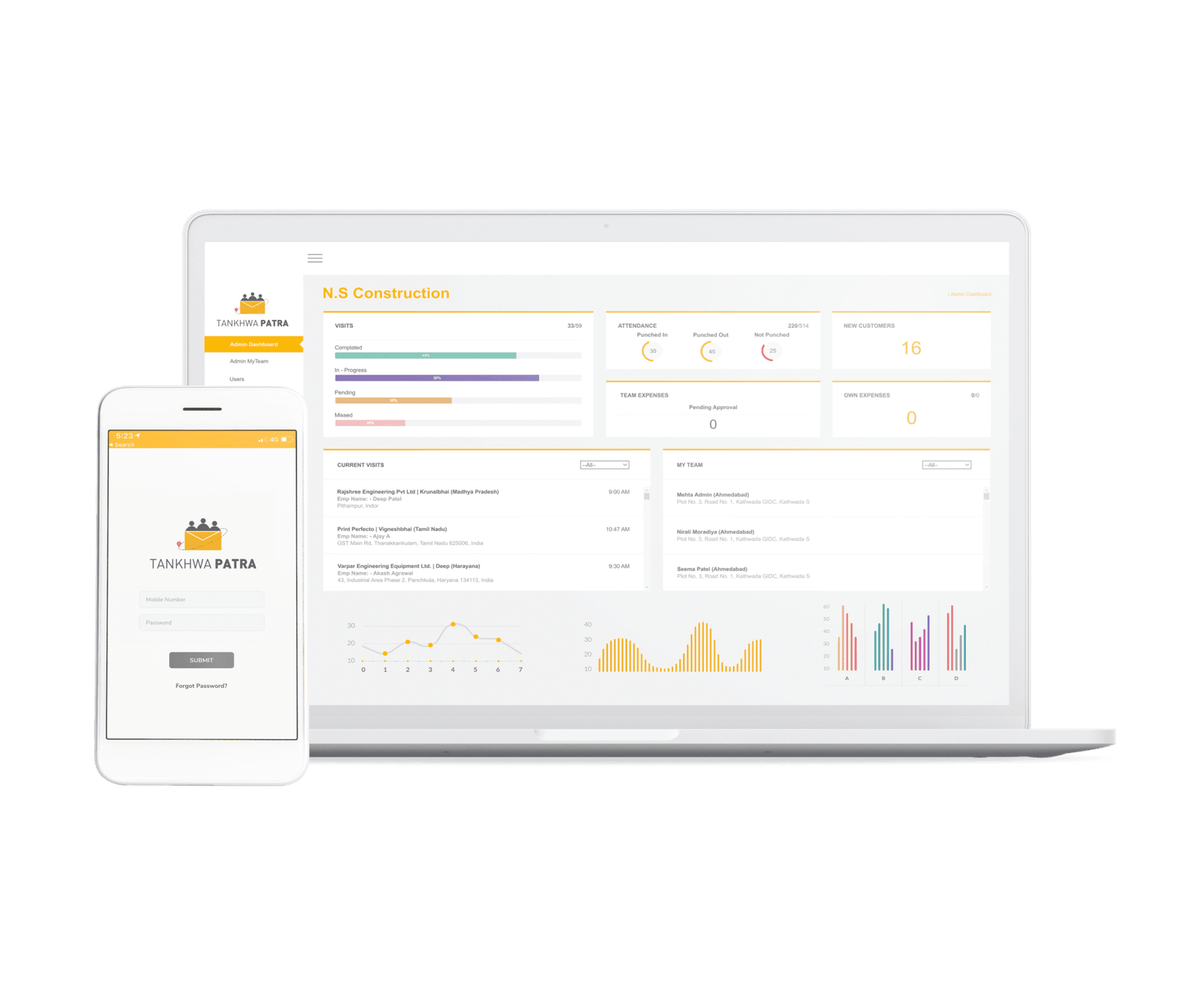 Tankhwa Patra is said to be one of the leading payroll systems of this generation. Used by 30+ MNC's, it is a user-friendly system, taking off the workload of HR's.
We offer flawless, easy to use, payroll software, to make the lives easier of HR's of all companies and industries.
Quit shuffling between confusing excel sheets. Automate your payrolls for problem-free/calm month end schedules. Moreover, get 100 % legal consistency without lifting your finger.
Our Mission
Our mission is to enhance the working system of businesses and help them grow and develop. It is our biggest motto to deliver to our clients, market-defining, high-quality solutions, that create value, and reliable competitive advantage to customers around the globe.
Our Vision
Empowering organizations in the digital age by transforming the World of Employees and payroll Management. At Tankhwa Patra, We aims to lead the way in revolutionizing human resource management and payroll systems, by embracing digital advancements, and seamlessly integrating with the fast-paced world. Our vision is to empower organizations with better management tools, specifically human resource management tools and provide a smooth sailing workflow, enabling businesses to thrive in the ever-evolving landscape.
"Tankhwa Patra gave us the opportunity to manage all our HR issues within one single software. It provided us with a platform to keep track of our employees while giving them the flexibility they need."
"When employees are in the field, it's challenging to know how much time they dedicate to their job. Our team consists of 325 people, and a significant number of them work in the field. Our sales and service team receives numerous calls from various areas, making it difficult for us to track their activities. However, since we started using Tankwa Patra, we can easily monitor their efficiency and know who is working diligently."
They understood my company's needs and requirements and customized Tankhwa Patra accordingly. It's an incredibly employee-friendly and employer-friendly software. I Highly recommend Tankhwa Patra to any industry which is at the growing stage.
With a team of 1000+ employees, Tankhwa Patra has seamlessly synchronized with our existing ERP system. We are highly satisfied with the service support provided by their team. The additional tracking feature proved to be a total game changer for us. I wholeheartedly recommend subscribing to this tracking module, especially for companies with field employees.
Tankhwa Patra has significantly increased transparency with our employees. Previously, we used to record attendance and calculate salaries manually, bur after installing Tankhwa Patra, everything became digitalized. I highly recommend anyone in this industry to install Tankhwa Patra if they want to streamline and ease their employee management process.
I joined the company five years ago and haven't been entirely satisfied with the HR management software we used until now. Tankhwa Patra is one of the better applications out there. After installing it in our organization, we witnessed an immense change in our work culture. They offers us a lot of versatility in optimizing our time cycles and expense-based structures. Throughout the implementation, their team was consistently present, providing excellent support and guidance, which made the transition seamless and efficient.
We have been using Tankhwa Patra Hr software for the past year, and it has significantly simplified our employee and HR management activities, including payroll, recruitment, and tracking of employees working in branches and in the field. With over 1000 employees, tasks that used to take weeks are now completed in just 3-4 days.
India's Leading Organizations Using
Tankhwa Patra